The Graduate School of the Seoul National University of Science & Technology is moving towards becoming a global university fulfilling the dreams of science and humanity, and we welcome all visitors. Dean; Bang Hye-Ja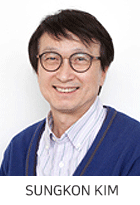 and we have produced numerous graduates through our dynamic history of over 100 years during modernization and industrialization. The graduate school was established when the school was converted to a 'General University' in March 2012, and we are starting a new era for another 100 years of greatness.
Seoul National University of Science & Technology is a national general university, equipped with high-tech educational facilities, excellent faculty, a systematic education system, and a garden campus in the heart of Seoul. The Graduate School consists of 32 departments in 6 colleges including the College of Engineering, College of Information and Communication Engineering, College of Energy and Biotechnology, College of Art & Design, College of Humanities & Social Sciences, and College of Business and Technology. The entrance quota for our Master's and Ph.D. courses is 366. This is the result of an intimate and practical industrial education cooperation network, practical education such as the Capstone design, and operation of a systematic accreditation system. If we can achieve academic results integrating theory and application in the humanities and art & design as well as engineering, we will transform into the most competitive metropolitan university of science and technology. Additionally, our school has achieved global competitiveness by establishing an academic exchange network with 254 foreign universities in 55 countries around the world.
Let's move together towards a bigger dream at Seoul National University of Science & Technology, equipped with high-tech education & research facilities and an advanced education system for the cultivation of integrated and innovative graduates who are globally competitive.